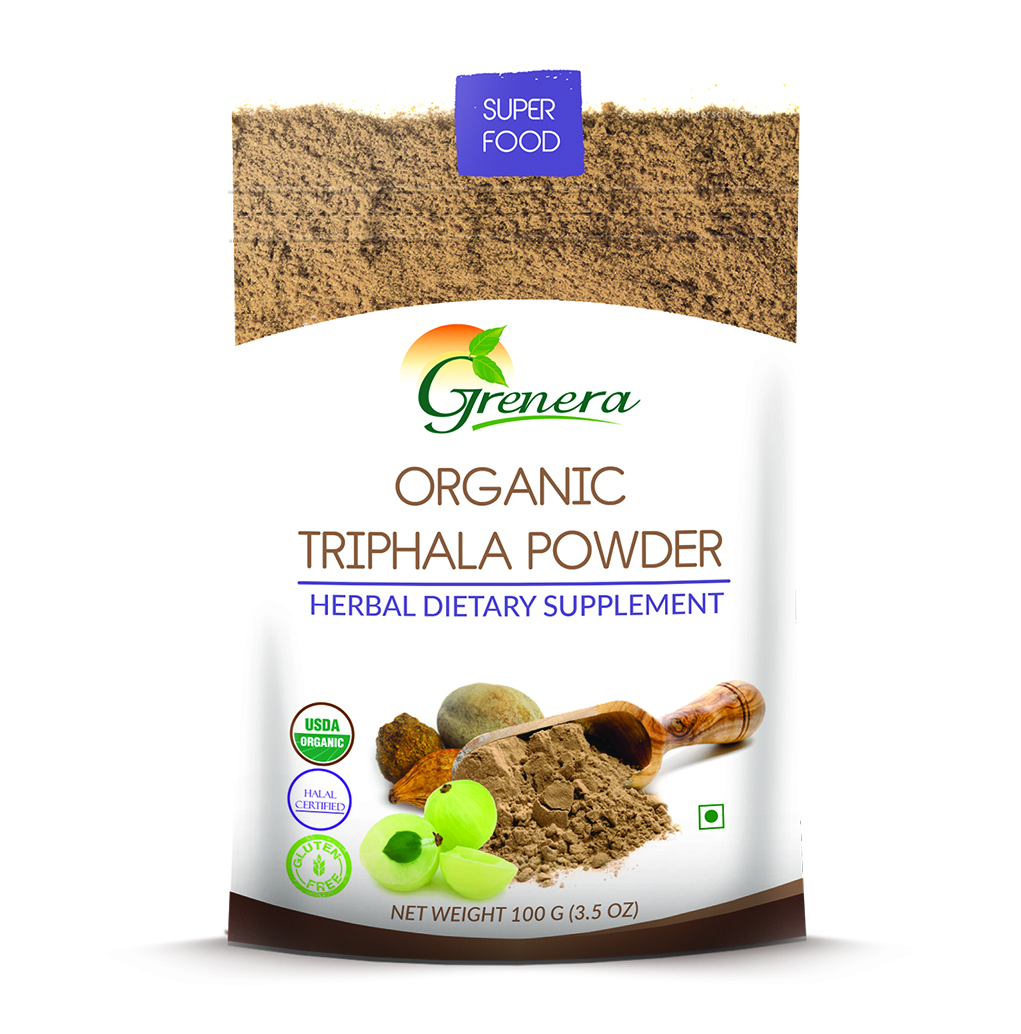 GRENERA TRIPHALA POWDER (100G)
What's in it for you? Grenera Triphala Powder (100 grams burst of goodness)
What is Triphala?Grenera Organics Triphala powder is carefully blended together using the purest ingredients to bring you very ancient herbal Ayurvedic formula. Tripahala- Literally means 'Three Fruits'. The fruits from three trees (Emblica Officinalis, Terminalia Bellirica, Terminalia Chebula) are powdered and blended according to an ancient Ayurvedic herbal formula. Grenera Organics Triphala powder has innumerable benefits. Triphala is made from a traditional combination of three myrobalan fruits: Amalaki, Haritaki and Bibhitaki. Triphala is a complete balanced energy formula which are required for our proper body mechanism. Amalaki is a rich source of vitamin C and also contains polyphenols. Haritaki contains calcium, magnesium and potassium. Bibhitaki contains several triterpenoids. The combination of amalaki, haritaki and bibhitaki will make our life healthy when consumed regularly.
Customer comments
| Author/Date | Rating | Comment |
| --- | --- | --- |